After a short-lived Harvest Fest event, EA is back with one of the most awaited events of the year. Yes, it is that time of the year again, it is Football Freeze time! 2020 has been a hard year for almost everybody but what can be a more beautiful way than to end this year with FIFA Mobile 21 Football Freeze. In the newest edition of this classic event, you'll open Frozen Gifts, collect Candy Canes, progress along with the famous Snowflake, and climb up the Slippery Slope.
In this guide, we are going to discuss all about it, what is this Freeze promo, what sort of players could be selected for this promo , what's going to be the impact on the market, how to avoid losing coins on your players and how to actually make coins on FIFA 21 Ultimate Team Freeze promo.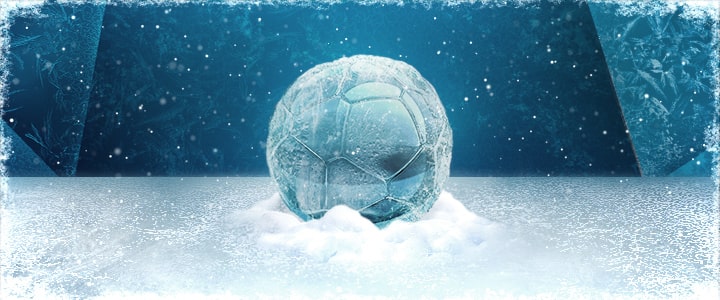 FIFA Mobile 21 Football Freeze Event Description
    Event Duration: December 9th – January 7th (29 Days)
    Ads: 3 ads daily giving 4 Starry Night Energy per ad
    Energy: Starry Night Energy refreshes 1 per hour with a max of 18
Starry Night Chapter
Play 3 Skill Games to earn Frozen Gifts. The more stars you gather from skill games, the more Frozen Gifts you can claim.
Claiming your Frozen Gifts will refresh the Gifts and Skill Games. Go through the process enough times and Skill Games become more difficult and Frozen Gifts become better.
Starry Night Energy refreshes hourly with a max of 18 Starry Night Energy.
Holiday Gifts
Starting Today, you'll see a special Live Event up in the Far North. Complete this Event to earn one of 26 special Frozen Gifts. Each Frozen Gift is a mystery and unlocks on a specific date. Be sure to check the details on when a gift is available to redeem.
Frozen Gifts
Earn Frozen Gifts from the Starry Night chapter and use them here for all kinds of rewards! For Frozen Gifts full schedule please click here.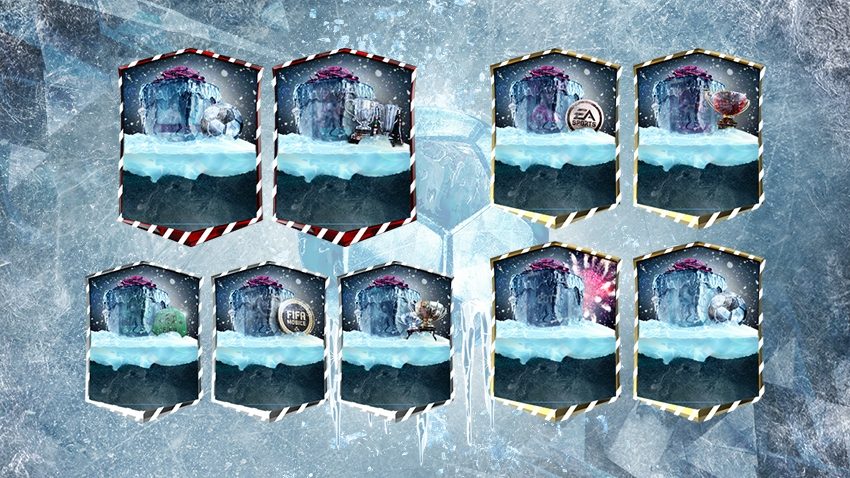 Dec 9 – 24, Gifts rotate every day.
Dec 24 – 26, Gifts rotate hourly.
Dec 26 – 31, Gifts rotate every 12 hours.
Dec 31 – Jan 01, Gifts rotate hourly.
Jan 01 – 06, Gifts rotate every 12 hours.
*all time start in 19:00 UTC.
Last 24 hours of the event includes minimal rewards to use any remaining gifts.
Snowflake (Weeks 1 & 3)
You can't have Football Freeze without a Snowflake! Claim your daily Frozen Points here to progress along the path. Play the Skill Game associated with the node to get your reward. Every Snowflake path focuses on different types of rewards, so you can choose whatever path works for you!
Everyday as you login you will receive 1250 Frozen Points, that is daily what you use in Football Freeze. Remember everything you do here does not carry over, your Frozen Points do not carry over to the next week. So the strategy on this, there is a not a lot of boost this time, so stick to Candy Canes. Make Candy Canes and Snowmen Points your main point of focus, everything else is fodder.
Candy Cane Lane Chapter
Earn Candy Cane's from completing the 4 Seasons: Football Freeze Daily Quests and then spend here to get rewards. Every reward you claim earns you Snowmen Points, which can be used for claiming various player rewards.
| | |
| --- | --- |
| Player | Snowmen Points Required |
| 85 RM Christie | 250 |
| 85 RW Caliguiri | 250 |
| 86 CDM Krychowiak | 500 |
| 86 CF Giovinco | 500 |
| 88 CAM Savanier | 750 |
| 88 ST Tevez | 750 |
| 89 CM Maksimovic | 1000 |
| 89 CB Coady | 1000 |
| 90 GK Consigli | 2500 |
| 90 RM Berghuis | 2500 |
| 91 CM Milner | 3250 |
| 91 ST Falcao | 3250 |
| 92 LM Perisic | 4000 |
| 92 CB Can | 4000 |
| 93 RB Wan-Bissaka | 5000 |
| 93 CM Koke | 5000 |
| 94 CAM David Silva | 6000 |
| 94 ST Vardy | 6000 |
| 95 GK Sommer | 7000 |
| 96 LW Ronaldo | 9000 |
| 93 Icon CB Blanc | 8000 |
| 98 Prime Icon CAM Hagi | 62,500 |
Slippery Slope (Weeks 2 & 4)
Play increasingly difficult Skill Games and Matches as you work your way up the Slippery Slope. Use Base Stamina to play and earn Penguin Score. There are 15 nodes to play of increasing difficulty combining skill games and matches giving you Penguin Scores.
Possible Gold Gifts
5 – 60 Skill Boosts
5,000 – 100,000 Coins
2,500 – 25,000 Training XP
70+ Gold Player
50 Snowmen Points
50 TOTW Tokens
Possible Elite Gifts
15 – 250 Skill Boosts
50,000 – 400,000 Coins
4,000 – 75,000 Training XP
84+ Premium Freeze Player
84+ Freeze Player
80+ Harvest Fest Player
80+ UCL Player
80+ Elite Player
100 Snowmen Points
50 Icons Points
25 TOTW Premium Points
100 TOTW Tokens
It's a promo from FIFA mobile we rarely see that offers players unique cards and the chance to unlock rewards. It's themed heavily around special themed players SBCs that are released for 24 hours periods every day for around 2 weeks featuring a number of desirable cards. Now EA decided to carry FIFA mobile's Freeze promo over to next gen, so possibly what is the reason they would want to do this is because not everyone celebrates Christmas.
If you need to get your hands on some coins to improve your Ultimate Team or prepare for the upcoming Freeze event, then check out z2u.com's FIFA Mobile Coins buying page. We provide the most affordable FUT Coins price, the fastest delivery, and the best service.