J.R. Smith isn't afraid to speak his mind about much of anything. He's called out athletes who criticize Colin Kaepernick for no apparent reason. He's also spoken honestly about the fact that he's been relegated to the bench in favor of Derrick Rose and Dwyane Wade in Cleveland this year.
His honesty is an asset, especially for fans of NBA 2K18 that feel his character's jump shot isn't responsive enough to a user's touch. Smith addressed his jumper in the video game on Twitter on Saturday, saying it simply isn't right.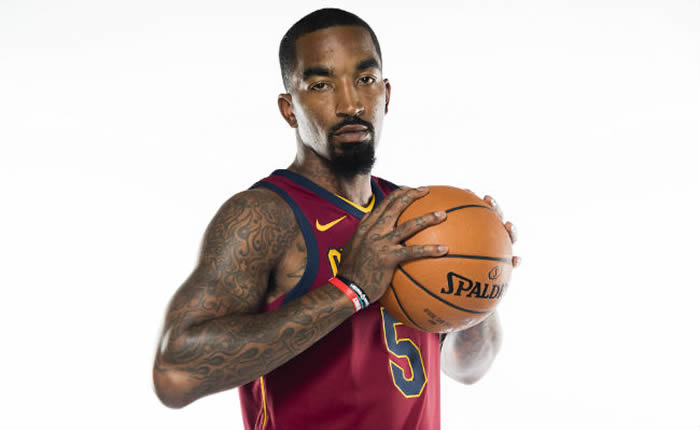 A fan mentioned him on the social media site on Saturday and the Cavaliers reserve guard became a voice of the people, retweeting a 2K gamer who said he had to fix his jump shot technique after the game was updated.
"It's getting to be to much," Smith tweeted. "It's crazy every update we have to check our jump shot."
Others agreed with Smith's annoyance, and he kept retweeting people and pointed out that he can't even use his jumper in its current state.
It seems like Smith doesn't like the pressure sensitivity on his shot, and he's not alone.
It seems like Smith is a big gamer, and there are plenty of people who grapple with things like this when the game is updated. He definitely made some fans by pointing it out on Saturday.
"Voice of the people," Smith said on Saturday. We'll see if further updates do anything to make him happier about his character, or maybe he'll take Joel Embiid's advice and dominate with The Process instead.